Here at Dome of Harrogate we use only the highest quality essential oil blends. Being able to delivery luxury at an affordable price is what we pride ourselves on.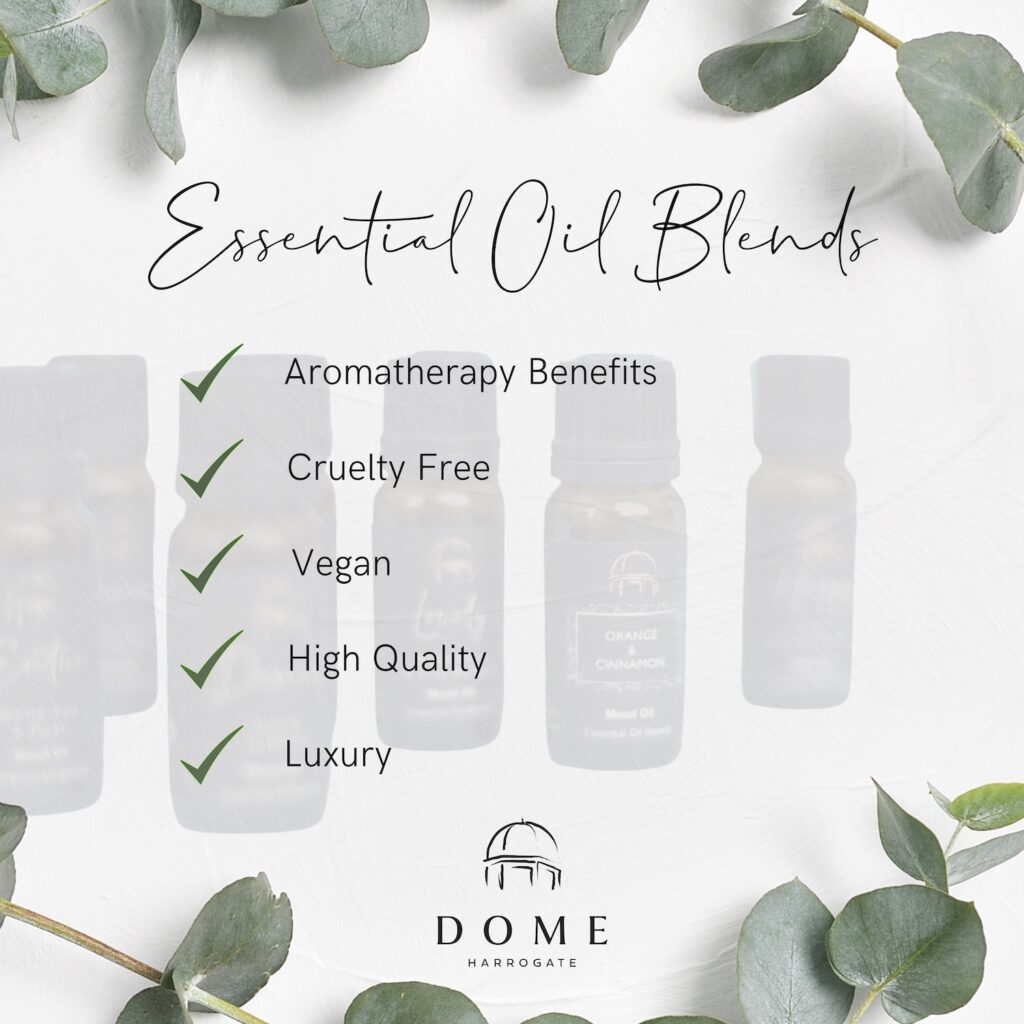 We use high quality, essential oil blend fragrances instead of synthetic, chemically derived fragrances oils.
Our luxury essential oil blend perfumes are used in all of our Mood & Opulence products.
Shop our Dome Bundles HERE & save up to £30