Choose from a 3, 6 or 12 month subscription
Our DOME Home Fragrance Boxes:
A Variety of products
Gorgeous products will vary each month & can include any of the following: Mood Reed Diffusers, Mood Candles, Mood Mist Room Sprays, Mood Oils, Wax Melts and products from our recently launched Opulence Collection.
Exclusive Discounts
Will include an exclusive discount each month to use on our website.
Excellent Value
Each DOME Box will have products of typically £55 - £60 in value.
All this plus Free Shipping Included!


from £120 for 3 months
Choose from 3, 6 or 12 months period
Need inspiration for Christmas or birthday gifting? Let us solve the problem for you with our DOME Home Fragrance Gift Box subscription. A simple solution when you are struggling to find the perfect gift.
Each month they will receive a beautifully curated gift sent straight to their door. Every month is different and will include varied combinations of our stunning diffusers, candles, melts, oils & room mists.
Gift a little piece of luxury!
3 month (£40 pm) - £120 - 27% saving
6 month (£38 pm) - £228 - 31% saving
12 month (£36 pm)- £432 - 35% saving
Subscribe now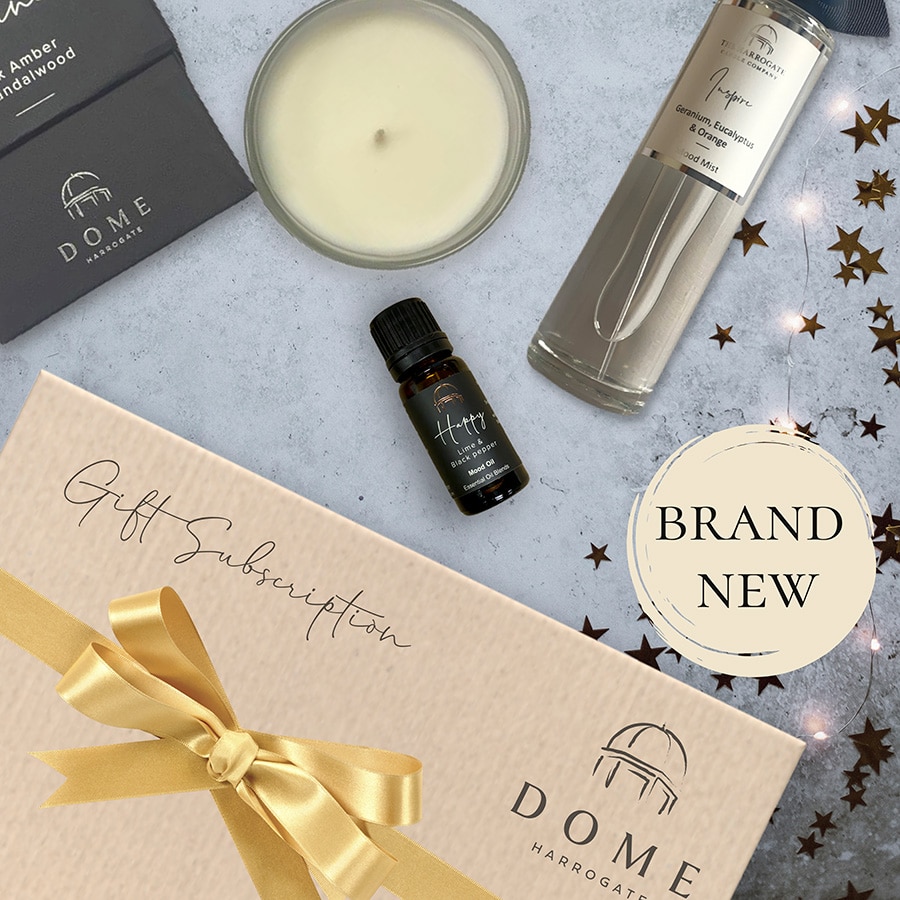 Subscription Boxes are posted out on 20th of each month